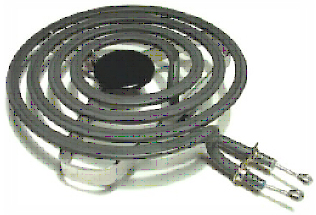 We sell new and used appliance parts. We sell water filter. We can fix some parts which are no long available. For part accuracy, please fill in your appliance info in the "Book" page.



Parts Promotion: Price is different sometimes. Please contact us for accurate price. Free delivery in Vancouver if over $100. Whirlpool Kenmore Inglis Maytag Gas Range Oven Ignitor: 12400035 $79.95

Whirlpool Kenmore Inglis Washer Drain Pump: 3363394 $29.98
Whirlpool KitchenAid lid switch 3949247 $51.23 etc.



No return on electrical items, special orders, damaged or installed parts.
All other returns are subject to a 20% or $10 a restock charge (whichever is bigger).
Any part returned for credit must be returned within 15 days from date of purchase.

Book online
温哥华专业家电全新零配件和二手零配件
温哥华专业家电维修电冰箱雪柜,炉头焗炉,微波炉,洗衣机,干衣机,洗碗机,碎骨机, 热水炉
机电工程师和原厂保修专家, 诚信, 可靠, 快捷。
最专业的家电维修,全面系统和高标准通过北美的专业技术学习, 定期参加厂商的技术研讨会, 以适应日新月异的
技术革新。Factory Trained Appliance Service Technician.
大生产商的保修服务经验:SUB-ZERO, WOLF, Whirlpool, SamSung, Blomberg, KitchenAid,Inglis, SpeedQueen
, Kenmore, GE,Hotpoint, Frigidaire,Electrolux, MAYTAG,JENN-AIR, Amana,DACOR, Fisher&Paykel DCS, ASKO
 etc。
本公司的技术实力超群。技术上精益求精,快速准确的诊断是我们的一贯方针。采用全新零件配件,价格透明,可
上网当场查询。打电话之前请检查电源是否正常,各种设定是否调整好。请准备好产品品牌和型号(model), 以便于确
定故障和准备零件。碎骨机90%以上的故障都可自己动手解决, 请查看http://eeservice.ca/qna.html专栏。
请告知产品品牌和型号(model), 以便于确定故障和准备零件。留言系统时请留言或登陆到网站留下
您的信息, 我们将会大约十分钟内回复您。
服务温哥华地区, 包括温哥华, 本拿比, 列治文,北温等. 
Appliance Services in Vancouver, Burnaby, Richmond, North Vancouver etc. Open on weekends.